A ground-breaking guide to help disabled people gain access to all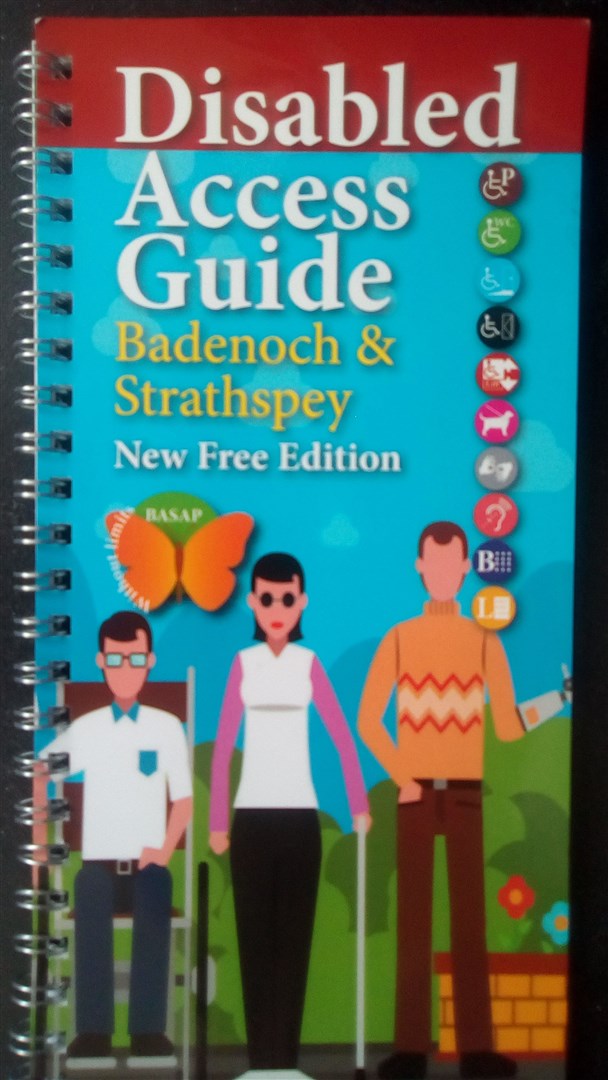 areas around Badenoch and Strathspey has been so successful in hard copy that it's now going digital.
Badenoch and Strathspey Access Panel'published the colourful and comprehensive "Disabled Access Guide" a few months ago as a practical ring-bound book.
The Panel's chairperson told the Strathspey & Badenoch Herald: "The hard copies have been so popular that our stock has run out."
But Morag Campbell was delighted to be able to announce: "The guide can now be accessed by going into the App Store on a computer.
"Those wanting to access it should merely type in 'Disabled Access Guide (Badenoch & Strathspey)' and they will find the entire guide."
It can also be accessed through an iPad or a smart phone.
The brightly illustrated guide, put together for the panel by local publisher Tony Brown of "World Snowboard Guide" fame is required reading for the disabled resident and visitor to the strath regarding accommodation and places of interest.
For more information, visit the Badenoch & Strathspey Access Panel website: www.strathspeyaccesspanel.org